21 Malnourished Dogs And Puppies Rescued From "Terrible Conditions" In NYC Apartment
NYPD's Animal Cruelty Investigation Squad entered a Brooklyn apartment with a warrant after receiving multiple calls about possible animal abuse. They were disturbed by what they saw and smelled, Large dogs were crammed together in small crates with no food or water.
One dog was found chained to the radiator and another chained to the dishwasher, reports News 4. The floor was covered in urine and feces and the apartment was full of flies.
Dogs and puppies were living in squalor for who knows how long, and all were malnourished. The ASPCA was called to help remove and care for the 21 dogs.
Rescuers were overcome by the smell of ammonia from the unkept apartment and worked quickly to remove all the dogs.
"Upon arrival on scene, it was clear these animals were living in terrible conditions and needed to be immediately rescued and brought to safety." said Howard Lawrence, Vice President of ASPCA Humane Law Enforcement. "We're grateful to the NYPD for continuing to prioritize animal welfare in NYC and are proud to play a role in providing these dogs with the care they so badly need and deserve."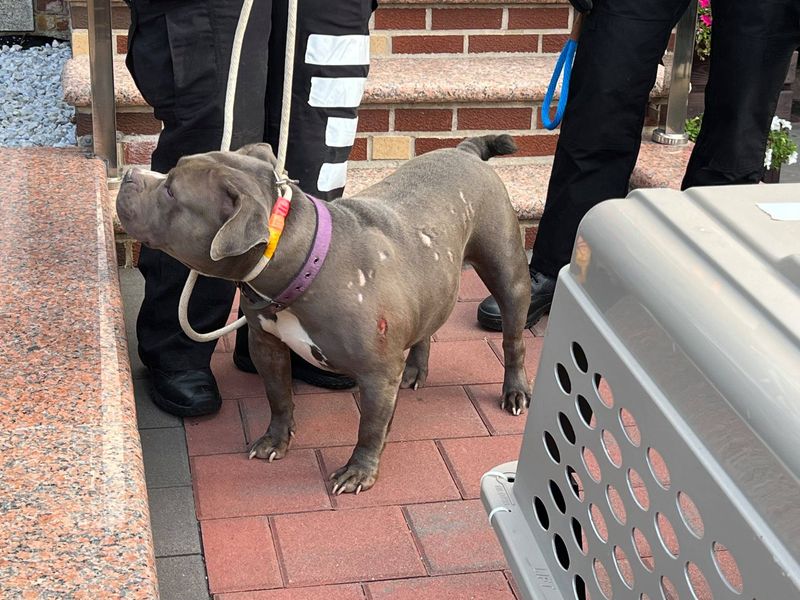 The dogs were clearly mistreated as some had cuts while others were unable to walk due to malnutrition. Most had yellow stains on their paws from sitting in their own urine for so long.
The APSCA will provide all the necessary medical and emotional care the dogs need before putting them up for adoption.
Two men were arrested and charged with animal cruelty.
People are infuriated by the abuse and want justice.
"Heartbreaking. It won't stop until these monsters are locked up!!!! In a cage, crammed with others, after being beaten and mercilessly treated for years…
This is sickening. These innocent animals! We MUST show them justice! Jail for those monsters. Now," wrote one person.