Charity transforms parking garages into homeless shelters at night
In the United States and around the world, homelessness is a major issue. According to the US Department of Housing and Urban Development's Annual Homeless Assessment Report, there were approximately 553,000 homeless people in the US on any given night in 2018.
Being made homeless can easily spiral into a vicious cycle, as many employers insist that workers have a permanent address and maintain a degree of cleanliness that can be difficult to attain.
Homelessness is also a concern in Australia, where over 116,000 people are homeless and 8,000 people sleep rough at night.
However, one charity, Beddown, is attempting to assist Australia's homeless by providing temporary housing for the disadvantaged.
One of their solutions is to convert areas that are normally empty at night, such as parking garages, into safe and warm sleeping spaces.
The charity collaborated with Secure Parking, one of Australia's largest car park providers, to set up a two-week trial at one of their Brisbane parking garages.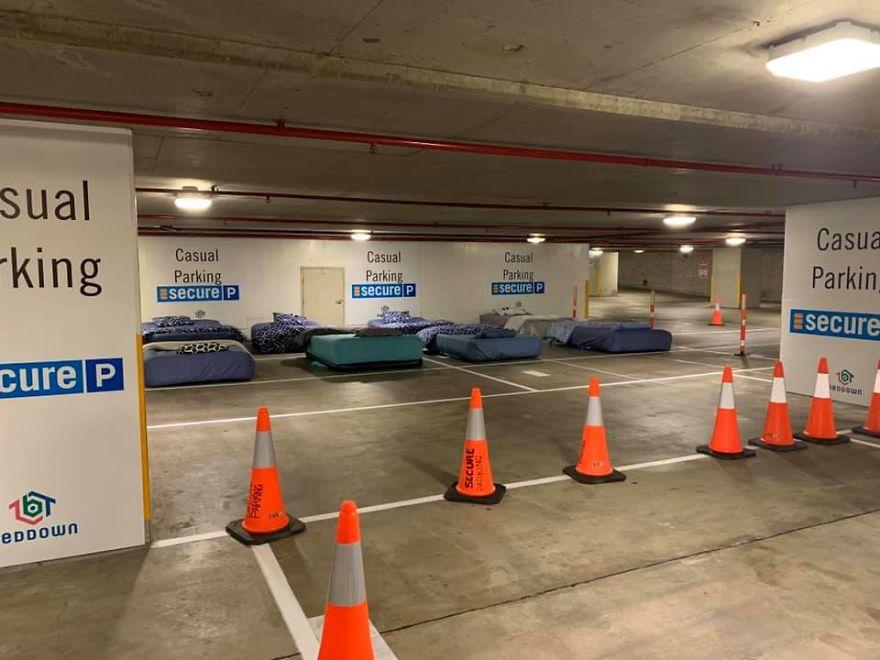 SOURCE: BEDDOWN
Beddown's creator, Norman McGillivray, had the idea while walking through an empty parking garage late at night. They were able to make the idea a reality after some preparation.
"Norm had a lightbulb moment when he went to a nearby shopping center and found that the car park was nearly empty when he parked there," Beddown's website states. "He saw the potential in using the space, particularly at night when car parks are empty and vacant," says the author.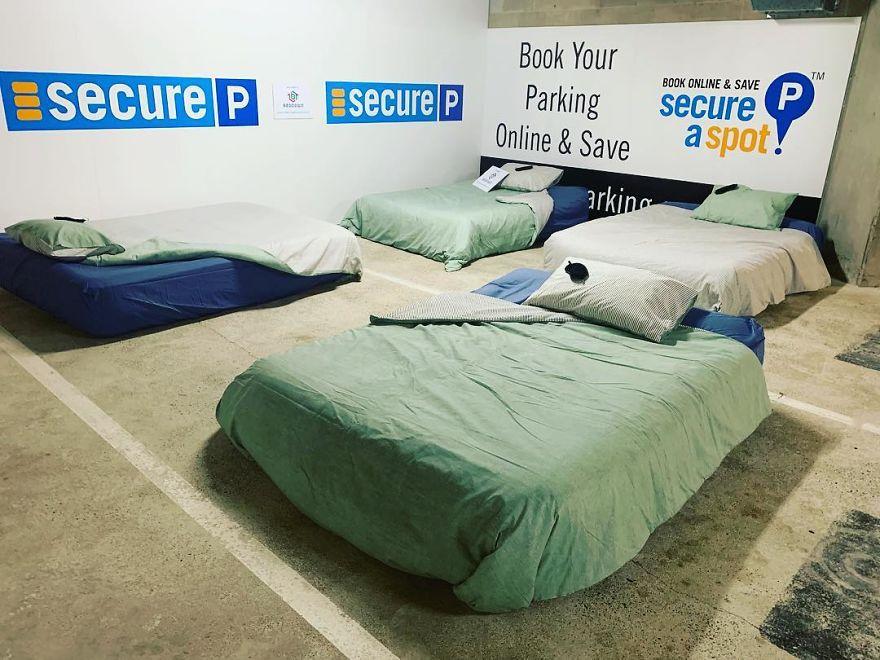 SOURCE: BEDDOWN
Volunteers converted the room into a pop-up homeless shelter for 15 people during the trial, which took place last month. Each person was assessed by a social worker before being given a bed for the night.
In addition to a bed, the charity was able to offer facilities such as doctors, nurses, dentists, hairdressers, and showers to their guests. Local restaurants contributed food.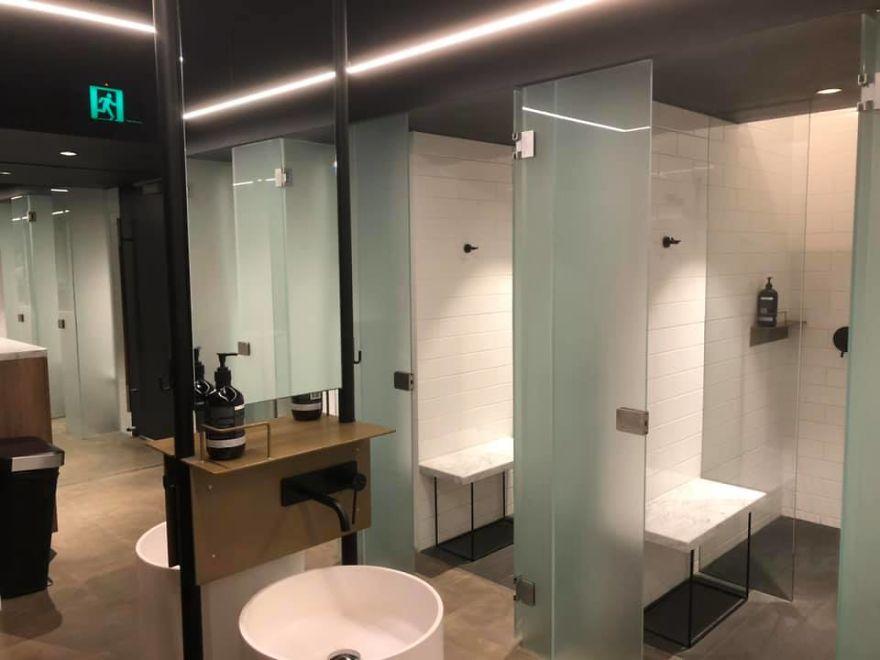 SOURCE: BEDDOWN
Beth Pratt, a retired aged care nurse who helped out for every night of the trial, said the experience changed people's lives.
"We have had one young man that decided after a week of sleeping all night, not being out there – he booked himself into rehab," she told 7News.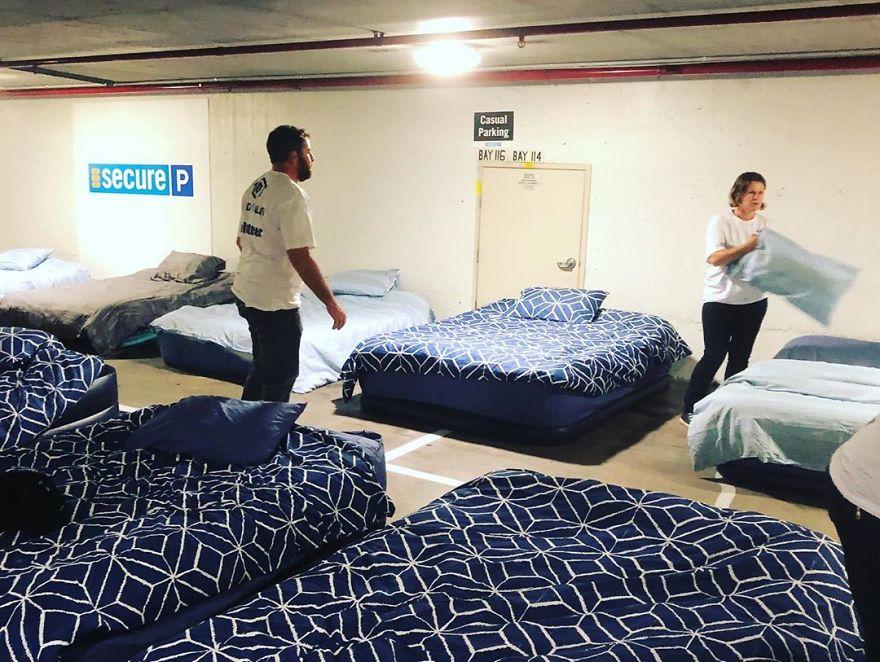 SOURCE: BEDDOWN
"We will look to get as close as we can to a proper comfortable bed to provide the homeless with a great night's sleep is our ultimate goal.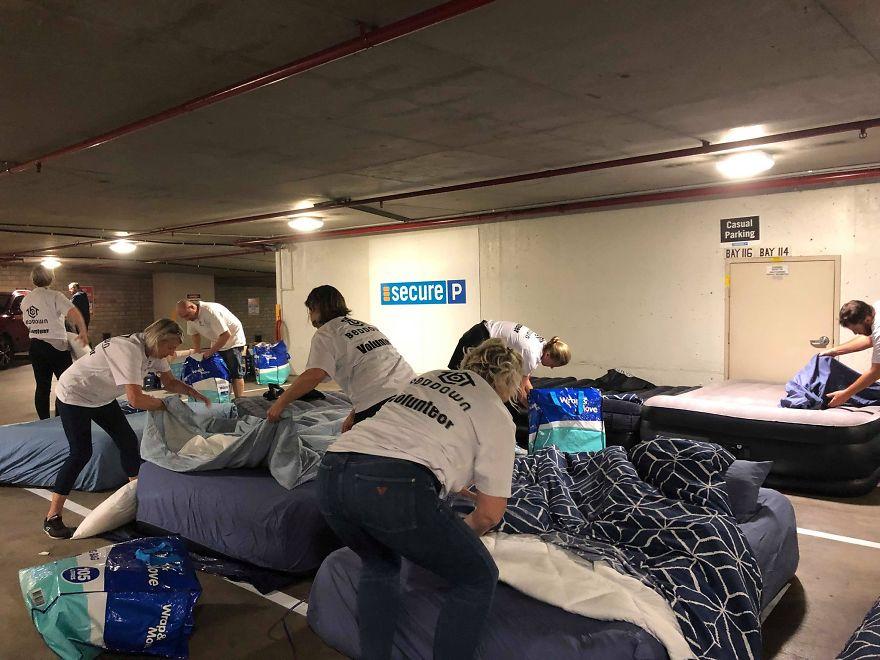 SOURCE: BEDDOWN
Sleep deprivation is a massive issue for our homeless, so being in a place that offers shelter and is safe, secure and comfortable we believe will have a big impact on those who use Beddown," the charity explained in an Instagram post at the time.