Cruel Owner Ties Dog To A Tree To Fend For Herself Without Any Food Or Water
Sadly, stories of cruel owners who get rid of their pets by simply ditching them and leave them to die are not that uncommon.
Luckily for some of these animals, the right people come across their way just in time to offer them a new lease on life.
When Penelope was spotted by a hiker, she was tied to a tree deep in the woods with no food or water.
The act left everyone speechless and the West Caln Township Police are now urging people to come forward with any information regarding this case of severe neglect.
Penelope didn't have a tag or a chip so it wasn't possible for her owner to be tracked down.
The police informed SPCA of the case, and they took Penelope under their care. She will be put up for adoption very soon. In the meantime, she enjoys spending her days around the friendly staff.
We do hope the cruel person who tied her to a tree would be soon brought to justice and we keep our fingers crossed for Penelope to end up in a loving forever home.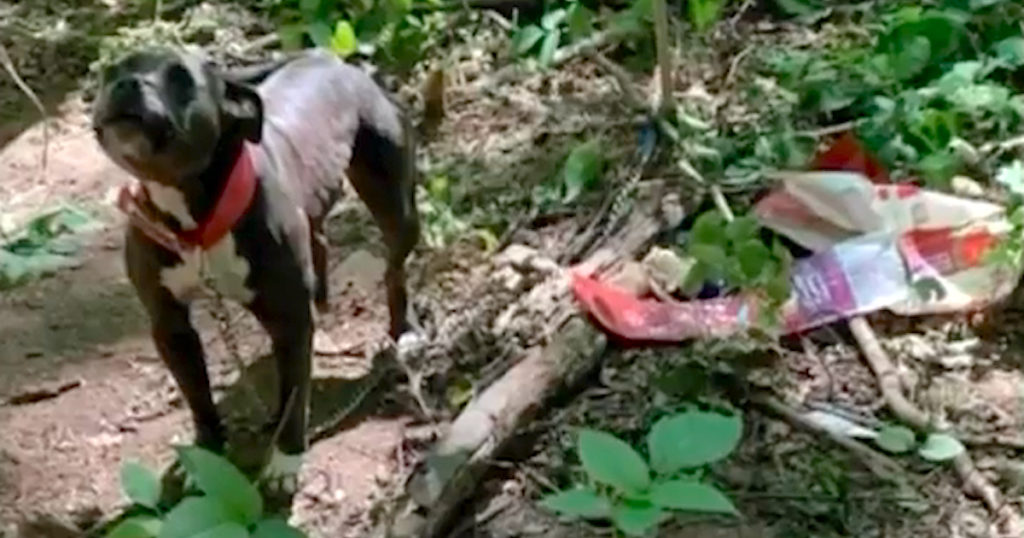 If you have any information that would help solve the case, please contact SPCA at 610-692-6113 or the West Caln Township Police Department at 610-384-3115.