Four Detroit Boys Go On Mission To Save All The Local Stray Dogs
Meet Kenneth, Kenny, Kevin, and Andrew: four kind young animal rescuers with huge hearts, writes kingdomstv!The boys, from Detroit, were helping a lady move one day when they walked by a vacant house. Here is where they found a skinny, abandoned dog who was cruelly tied up using bungee cords.
So they untied the pup right away and one of the boys took her home. She was named Sparkles.When Sparkles got to the boys house, he fed her some food. She loved it and wouldn't stop eating, she was clearly very hungry.The boys played around with the pup for ages and they bonded, she was clearly so happy to be free.
The boys eventually contact a local animal rescue group that take in strays called the Detroit Pit Crew Rescue.But before they took her away, the boys asked lots of question about exactly where Sparkles was going. They just wanted to make sure she was going to be okay."You could tell they really love this dog," Detroit Pit Crew Dog Rescue founder Theresa Sumpter told WDIV.
"They were protective of the dog and wanted to make sure the dog was going to a good place."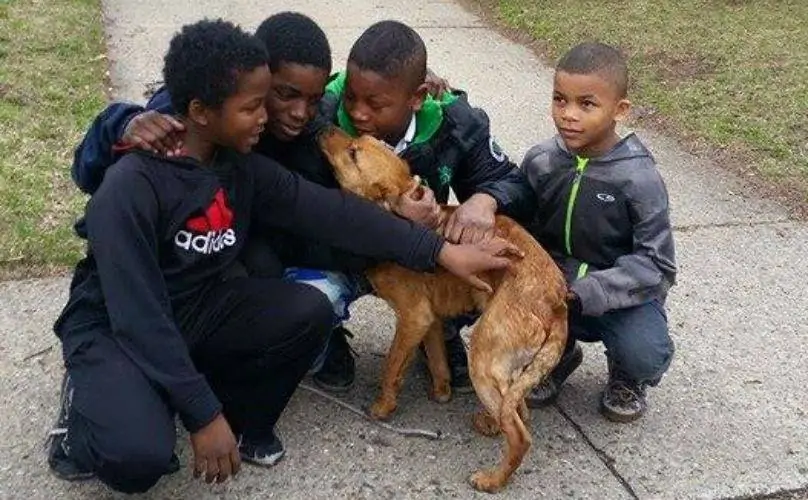 After the quick grilling, the boys said their goodbyes to Sparkles, and the shelter took her to the vet to get a quick checkup.
Once she was confirmed to be healthy, Sparkles was taken to her new foster home. She loved it! She could roll around on the grass as much as she liked.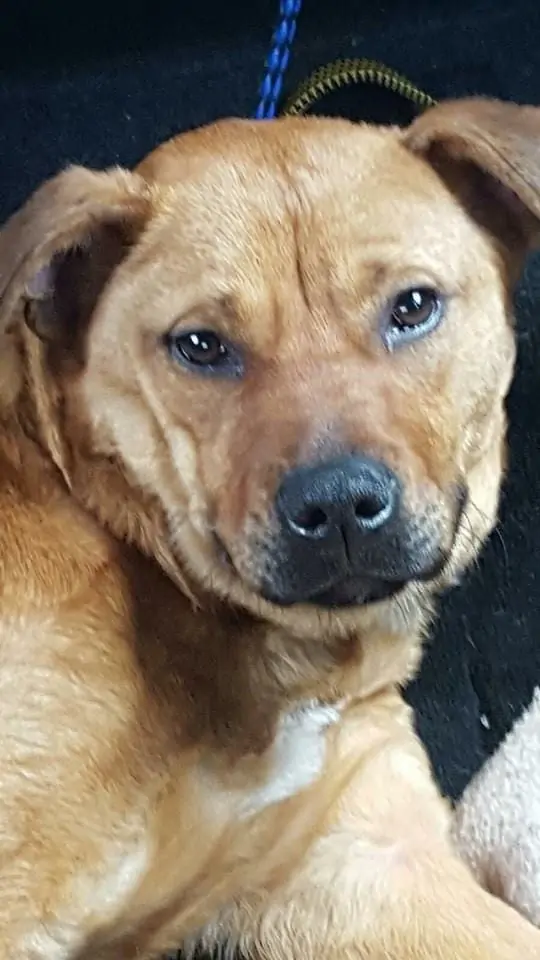 Sparkles has now found a forever home! The boys story isn't over their as they have continued to rescue stray dogs in their neighborhood.
They saved two more stray pups in the couple of months after rescuing Sparkles.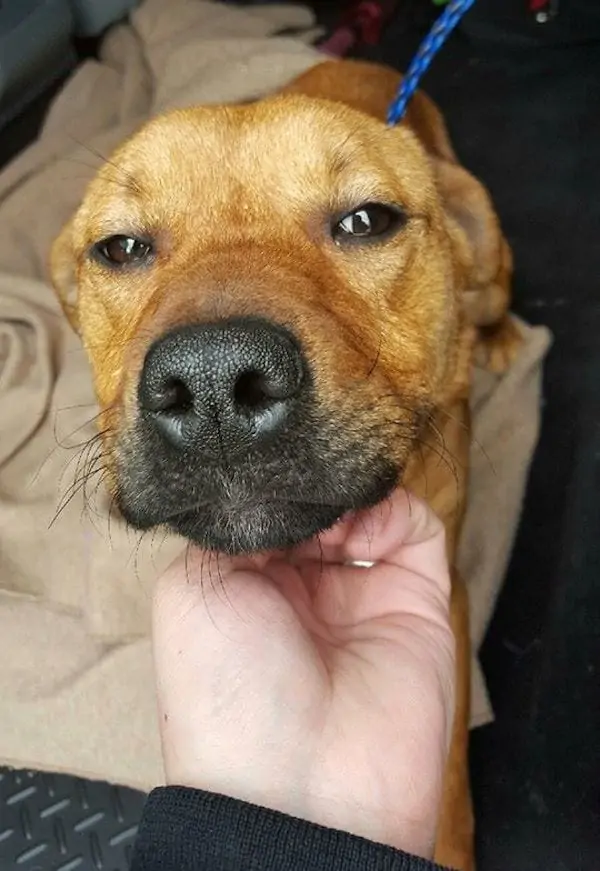 Detroit Pit Crew Rescue wrote a post on their Facebook thanking the boys for saving these two dogs.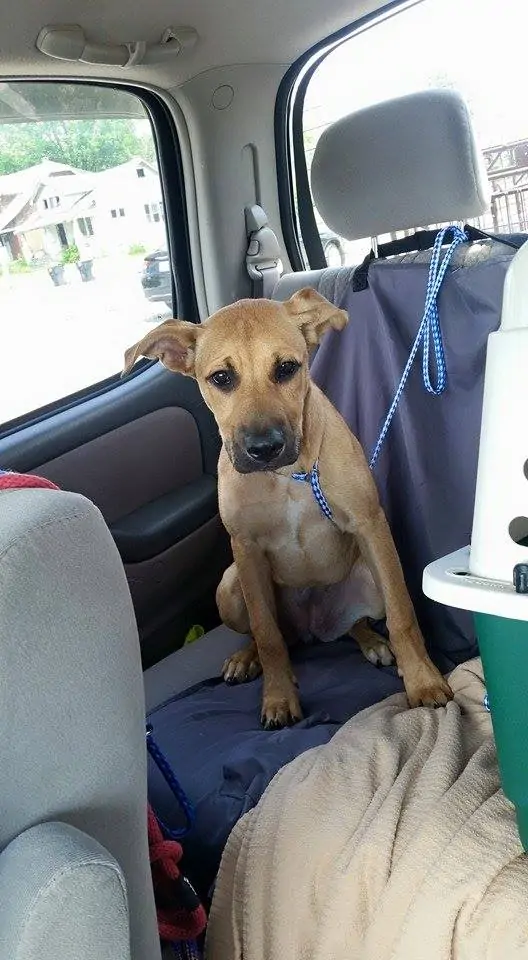 "These are two more sweet dogs rescued by the same 4 brothers that rescued Sparkles," Detroit Pit Crew wrote on Facebook. "We weren't able to take their pictures because they are in school today but we wanted to put a shout out to them and say thank you for being heroes to two more dogs. Both dogs are now on board with Detroit Pit Crew and headed to the vet's office."