Golden Retriever Saved Abandoned Baby Koala And Brought Him Home With Her
There are still plenty of good things happening around us in this world each day, and not many better examples could beat this lovely story from Australia. On a cold winter night, a golden retriever had saved an abandoned baby koala's life by keeping him warm with her fur. Her action has wowed numerous people, including her owners, writes pawsplanet.
That morning, Kerry McKinnon and her husband woke up to find a totally strange guest in their house in Strathdownie, Western Victoria Australia. And no, it wasn't their golden retriever Asha,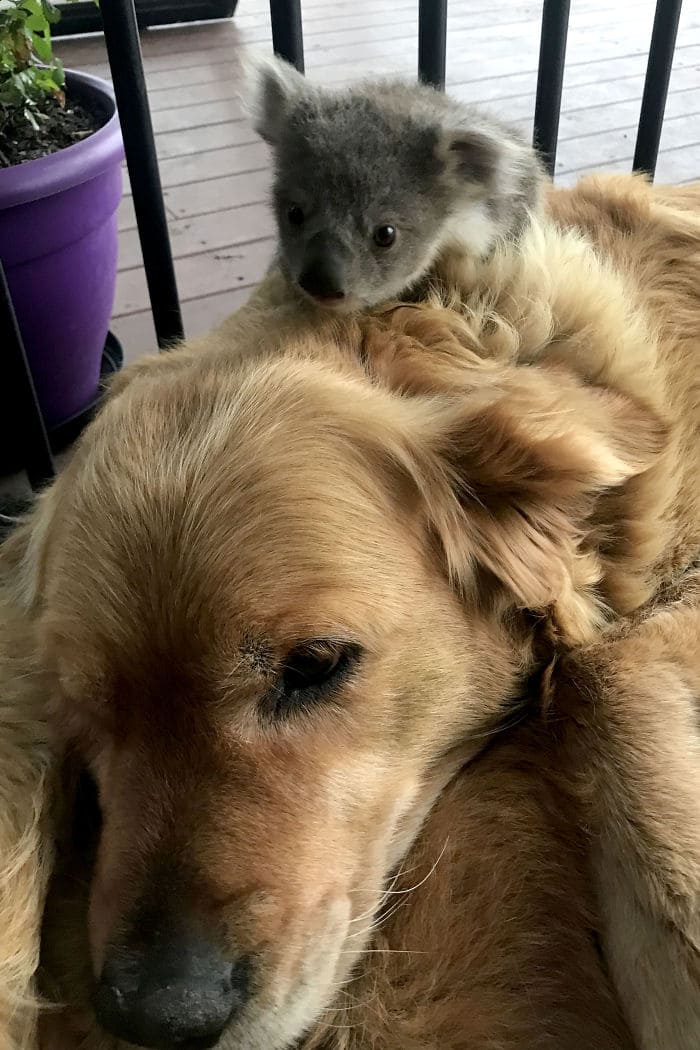 it was a tiny koala who was snuggling cozily in her fur.